*Glamour's 50 Sexiest Men Poll*
10-04-2011, 10:25 AM
(This post was last modified: 10-04-2011 11:36 AM by Twilight.)
Twilight
Awesome Member


Posts: 11,690
Joined: Aug 2011
Reputation: 3
*Glamour's 50 Sexiest Men Poll*
Source
BANG Showbiz
Date: Tuesday Oct. 4, 2011 8:20 AM ET
Robert Pattinson has been named the world's sexiest man.
The 'Twilight' hunk has topped Glamour's 50 Sexiest Men poll for the third year running, after fighting off stiff competition from his co-star Taylor Lautner who came second.
The top five was completed by 'Pirates of the Caribbean: On Stranger Tides' hunk Johnny Depp, soccer star David Beckham and 'High School Musical' actor Zac Efron in the list, which was compiled from over 40,000 votes by readers of the magazine.
Editor Jo Elvin said: "Over 40,000 Glamour readers cast their votes in the most hotly contested list of the year.
"And while the 'Twilight Saga' men continue to dominate our Sexiest Men list, Glamour readers have shown they have eclectic tastes to say the least - from silver fox, 50-year-old George Clooney, to a barely legal Justin Bieber. What could it all mean? Don't think, just enjoy."
Scottish actor Gerard Butler, 'True Blood' hunk Alexander Skarsgard, Tron's Garrett Hedlund, Kings of Leon bassist Jared Followill and Britain's Prince Harry completed the top ten, although Harry's older brother Prince William failed to make the list at all.
Other notable inclusions in the poll include Michael Fassbender at number 31, Australian siblings Liam and Chris Hemsworth at 36 and 37 respectively and 'Real Steel' star Hugh Jackman in 50th place.
Glamour's Sexiest Men of 2011 top 20:
Robert Pattinson
Taylor Lautner
Johnny Depp
David Beckham
Zac Efron
Gerard Butler
Alexander Skarsgard
Garrett Hedlund
Jared Followill
HRH Prince Harry
Bradley Cooper
Chace Crawford
Alex Pettyfer
James McAvoy
Henry Cavill
Orlando Bloom
Ryan Reynolds
Jake Gyllenhaal
Colin Farrell
Darren Criss
Read more:
http://www.ctv.ca/CTVNews/Entertainment/...z1ZpKRmbgN
---
Sig By:

Me
ZEfronAttackCom


Been A Zefronite Since:

August 2007
10-04-2011, 01:30 PM
teamnoelftw.
Awesome Member


Posts: 8,593
Joined: Aug 2011
Reputation: 8
RE: *Glamour's 50 Sexiest Men Poll*
Oh, gosh. This is a list I need to see every year, haha.

Chace and Alex together in the list. Couldn't agree more.
---
Once a stone heart shattered and came along a true love so pure and sweet.
"I have the best fans in the world, gay and straight....
A person is a person."- Colton Haynes on his fans.
10-04-2011, 02:23 PM
Zacefronitis
Damon Salvatore <3


Posts: 7,736
Joined: Aug 2011
Reputation: 5
RE: *Glamour's 50 Sexiest Men Poll*
Congratulations to Zac! Considering the competition, he did good especially as he's not as current as Becks or Johnny.

Still, I wish Chris Hemsworth did better since being Thor. I adore him <3
---
sig by BBT
Ang
10-05-2011, 05:36 AM
Fearless
Awesome Member


Posts: 5,138
Joined: Aug 2011
Reputation: 7
RE: *Glamour's 50 Sexiest Men Poll*
congrats to zac! he should've been number one lol
---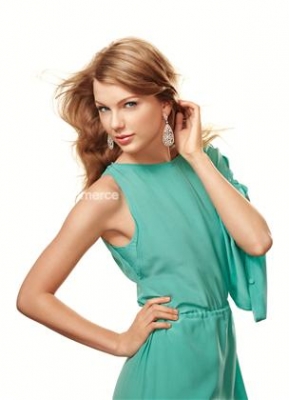 Come morning light, you and I'll be safe, and, sound....
User(s) browsing this thread: 1 Guest(s)